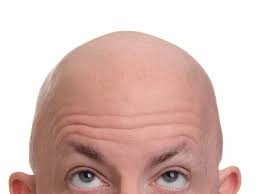 What's the link between baldness & erectile dysfunction?
Well nothing directly, although there is a link between a common hair re-growth treatment and sexual function in men!
Propecia (finasteride), a medication which can be prescribed to men to aid hair regrowth, has known undesirable side effects including erectile dysfunction, impotence and loss of sex drive.
If you are someone who is a little follicly challenged (like me), these side effects are something you ought to consider prior to taking Propecia.
Whilst it was believed for some-time that these side-effects were reversible upon cessation of Propecia use, a 2011 study revealed that side effects including reduced libido, erectile dysfunction, reduced arousal and issues with orgasm were frequently long-lasting and even potentially permanent.
Irwig, M. & Kolukula, S. (2011). Persistent sexual side effects of finasteride for male pattern hair loss. The Journal of Sexual Medicine; 8(6):1747-53