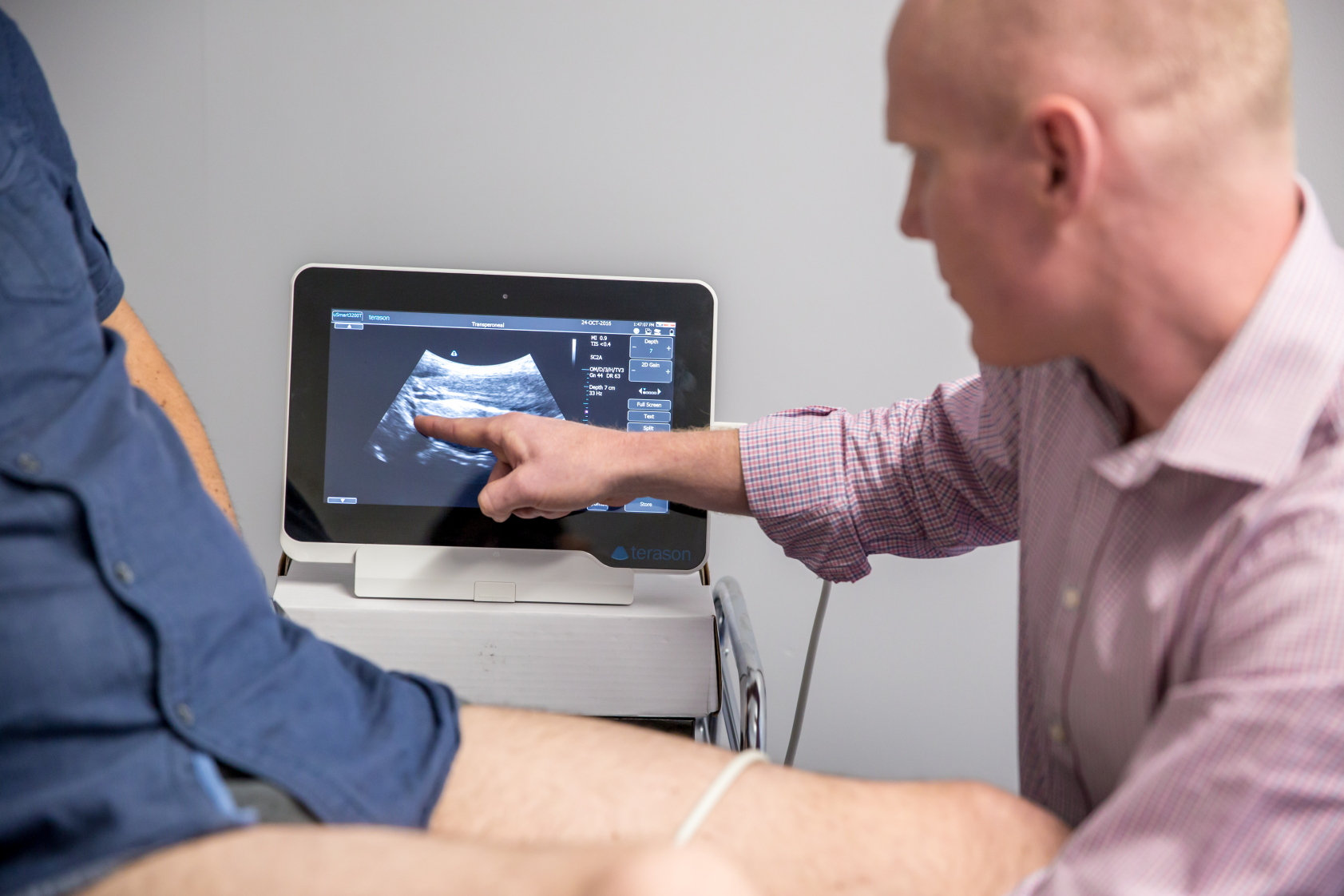 The study by Stafford et al. (2017) looked at the relationship between the activation patterns of specific pelvic floor muscles and incontinence in men following prostatectomy.
It was found that "poor function of the bulbocavernosus* and puborectalis* muscles could be compensated by good striated urethral sphincter* function, but the bulbocavernosus and puborectalis muscles had less potential to compensate for poor striated urethral sphincter function." (* these names are of specific muscles within the male pelvic floor)
This study does not show that intervention targeted at improving striated urethral sphincter muscle function would necessarily change activation patterns and continence.
However, the only way to even assess the particular components of the male pelvic floor is the use of transperineal ultrasound. Transperineal ultrasound allows for the multiple muscles within the pelvic floor to be visualised simultaneously in real-time (Stafford et al. 2012). For further info about transperineal ultrasound – click here.
There have even been studies which have shown that different verbal cues, influence the activation patterns within the pelvic floor (Stafford et al. 2015).
So for incontinent men following prostatectomy, transperineal ultrasound allows for assessment of the individual muscle actions within the pelvic floor and potentially for assisting with training these muscles (watch this space for more scientific evidence).
For more info about our services for men with incontinence – click here or for specific information relating to pre- or post-prostatectomy management – click here.
Reference links
⬇️
Stafford et al. 2017 https://www.ncbi.nlm.nih.gov/pubmed/28745804
Stafford et al. 2015 https://www.ncbi.nlm.nih.gov/pubmed/25727781
Stafford et al. 2012 https://www.ncbi.nlm.nih.gov/pubmed/22902016